Regular maintenance and a balanced diet is all you need for healthy and glowing skin
A number of different types of skin problems stem from lack of daily skin care and an unhealthy diet. The use of over-hyped and much advertised skin products, which are actually ineffective or harmful, can lead to pigmentation, acne breakout, oiliness and patchy skin. It is advisable to stick to basic skin care routine, using medicated skincare products and keeping the digestive system clean. Consumption of balanced diet can take care of a number of skin problems if you are not suffering from liver disease or digestive problem. Individuals suffering from chronic diseases can also evade skin problems by changing their lifestyle and diet. Below, few points mentioned of balanced diet for Glowing Skin.
Clean your skin thoroughly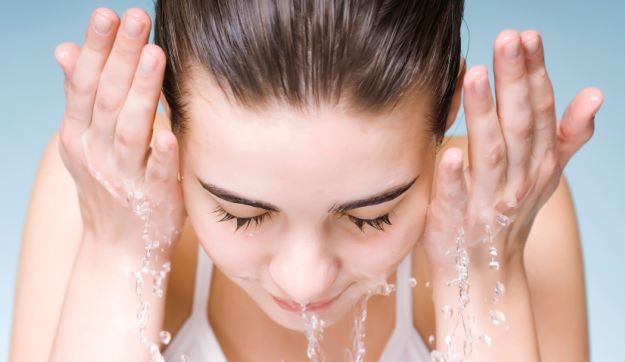 Thorough and methodical cleansing is necessary for keeping your skin healthy and spotless. You should choose a non-fragrant and mild cleanser which does not disrupt the pH balance of your skin or rob off all the moisture. Not just teens but also many adults are prone to getting pimple. The adult acne is more persistent and leaves bumps or red marks on the face for a long time. Consult your dermatologist so that they can suggest the right facial cleanser for your skin type.
Use products which are really necessary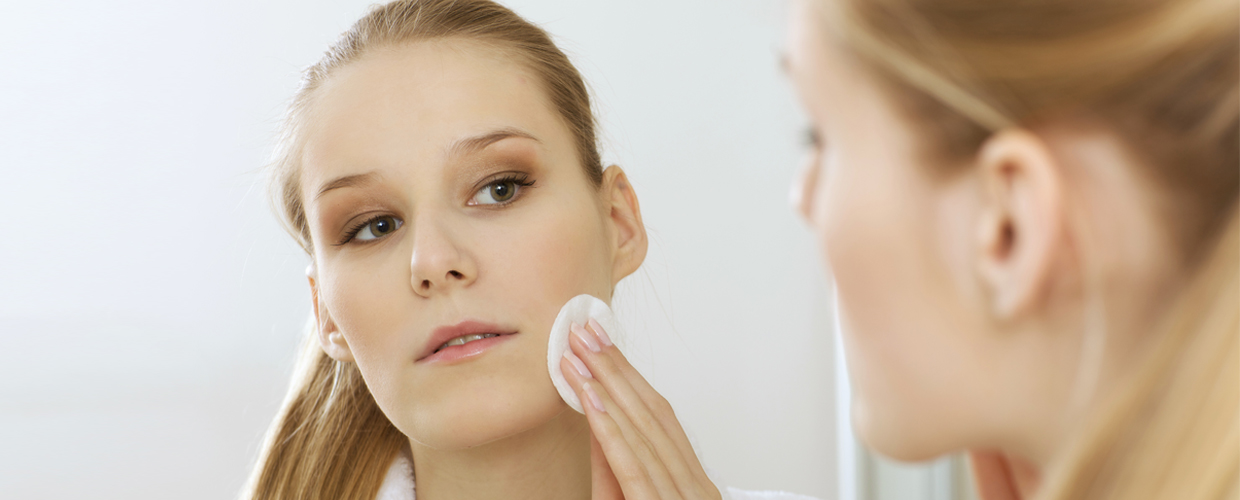 Indian men and women have to travel and work under the harsh sunrays. The summers are long and tiring in most parts of India. So, you will need a good quality sunscreen which has sufficient amount of SPF. It is better if you can find a sunscreen which also works like a moisturizer. This way you need not lather your skin with multiple products that can clog the pores leading to pimple breakout.
Clean off make-up at the end of the day
A big mistake that many women commit daily is not cleaning the makeup off before going to bed. As a result the skin becomes rough or dull. The particles of makeup block the pores and do not let the skin breathe. Cleaning the makeup before sleeping gives your skin the chance to breathe free and look fresher in the morning.
Diet has an important role to play for glowing skin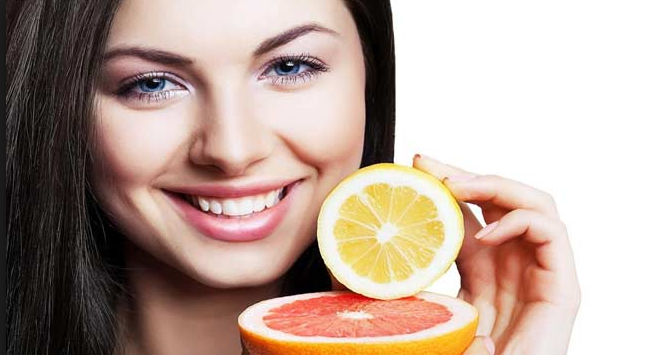 What we eat is how our skin looks. Greasy and spicy food is neither good for your health nor for your skin. Eat 5-6 small meals and habituate yourself to munch on fruits, salads and dry fruits. Eat more green and leafy vegetables which contain cellulose and keep your bowel movements regular. Make sure to consume the right amount of macro as well as micro nutrients. Not just your skin but also your scalp requires minerals for staying healthy. Drink plenty of water, butter milk, fresh juices and green tea to stay hydrated throughout the day.
Skincare requires time and effort. Keeping your skin clean and consuming a nutritious and balanced diet are sufficient to protect your skin against the common problems & also helps to glowing skin. However, in case a problem like acne or allergy gets out of hands it will be better to contact a dermatologist.