PRP Treatment – All you need to know
April 23, 2019

Dr.AbhayTalathi at the prestigious World Congress of Dermatology – 2019
June 14, 2019
Aesthetic Treatments require not only scientific knowledge but also artistic skills. Face sculpting with Botulinum Proteins and Dermal Fillers is Best learnt at Aesthetic Trainings with Dr.Abhay Talathi.
One such individual mentorship program was done at SkinSpace Clinic for Dr Prasy from Southern India. Our mentee was infused with knowledge on Basics of Injectables, Facial Assessment and Relevant Anatomy followed by One on One Hands On Practice Under the guidance of Master Trainer Dr Abhay Talathi.
Some picture from training:
Some words from Dr Prasy after training :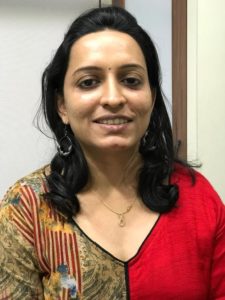 I feel fortunate to have done my mentorship under Dr Abhay Talathi. He taught me botox and dermal fillers starting from the basics. Knowing the basics made hands-on easy. Enough hands on experiences were provided. He is very friendly and explains everything well and gives so much of confidence. With Dr Prajakta by side I felt more like at home. Like an elder brother and sister they both took so much care of me during the entire training period. Not just aesthetic training they gave me a lot of guidance regarding the do's and don'ts in my clinical practice. The other staff there were also extremely helpful and friendly. I am grateful to Dr Abhay, Dr Prajakta and the entire skin space staff for making my training period a wonderful experience.