Aging is an inevitable phenomenon, which affects everyone differently. With increasing stress in our lives, the aging process has accelerated and so, aging signs are visible early in life. Everyone wish to improve their appearance; and, look and feel more youthful. SkinSpace Clinic is well known for providing most advanced anti-ageing solutions as per the individual needs.
Silhouette Soft Thread Lift is a nonsurgical, simple yet very effective anti-ageing treatment wherein completely absorbable sutures are used to lift the face. Dr. Abhay Talathi from SkinSpace Clinic is one of the few pioneers of this technique in India and SkinSpace has offered the same to many of its satisfied clients.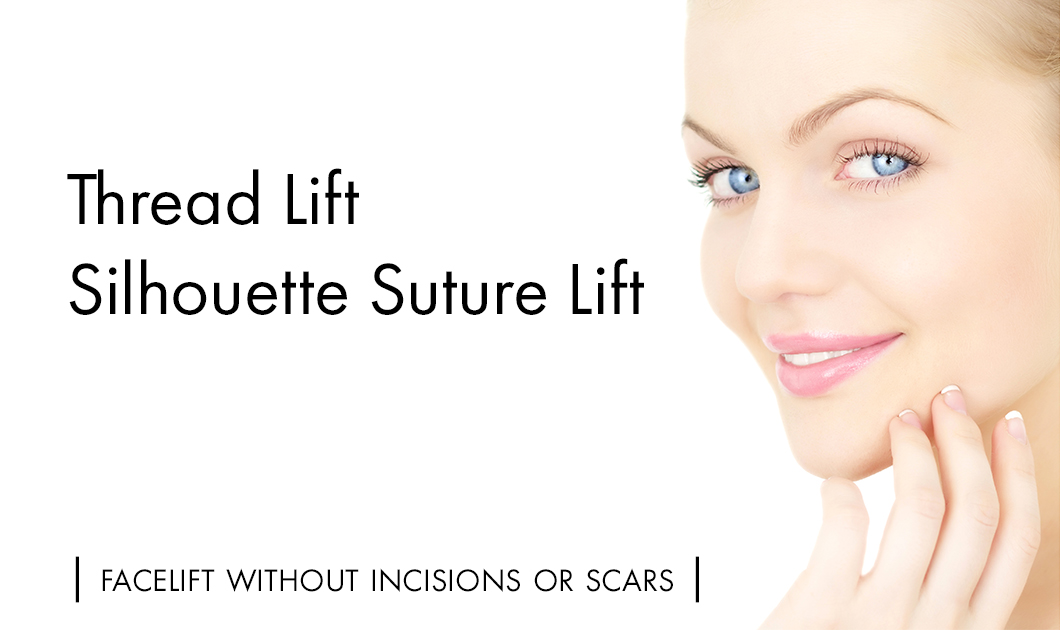 More about Silhouette Soft Thread Lift…
In case you are thinking if plastic surgery is a good fit for skin lift, you might don't know the hazards and side effects behind the surgery. In such case, you may wish to pick the less invasive fast and effective Silhouette Soft lifting system. Silhouette Soft lifting is the latest anti-aging treatment which instantly lifts the face with the use of completely absorbable threads along with anchoring cones. The effects of this treatment are longer lasting as it regenerates collagen in your skin. The procedure normally takes an hour and is pain-free compared to the other methods of skin lifting treatments. Additionally, the methodology does not leave any sort of scars and needs no cutting, which will eradicate the need of healing period and the resting time involved. Silhouette Soft Thread lift is made up of USFDA approved material for ensuring the safety of the device. Despite the fact that there may be some swelling and slight discomfort for a few days, the results are worth going for it.
A Quite Speedy Methodology Silhouette Soft Thread Lift
One of the best advantages of thread lift is that it is a quite speedy methodology and could be carried out over a lunch break or within an hour. It is for individuals who would prefer not to invest a ton of time far from their work and home obligations. Also, the recovery period is less compared to the other methods since this treatment is less invasive. Relatively thread lift is quite less dangerous than accepted cosmetic surgery for lifting the face.
To know more details about this modern day anti aging treatment, visit Dr. Abhay Talathi's Skin Space clinic. SkinSpace clinic has great sets of doctors and a neat administration for this thread lift. So if you want to have a great and successful Silhouette Soft Thread lift, you must come to SkinSpace Clinic.