Skin and Hair care industry's new star, Dr. Prajakta Talathi, who has been working for spreading awareness about skin and hair care treatments for a long time, got awarded by Deshastha Rugvedi Brahmin Community. She runs the SkinSpace Clinic with her learned husband, Dr. Abhay Talathi. Together they are trying to offer standardized skin and hair care treatments that are safe, effective and authentic.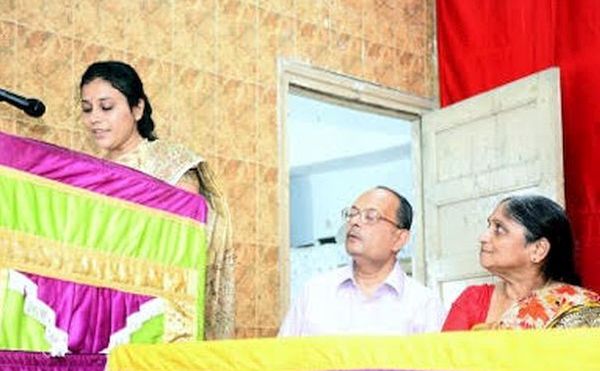 There is still a lot of misconception regarding the need for skin and hair care treatments. Commoners who have no idea about medical skin care treatments get fooled by unprofessional and fraudulent providers. Unlike the other med-spas and clinics where there are no dermatologists or skin care experts for supervising procedures, at SkinSpace there are two experts committed to offer low cost skin and hair care remedies with excellent outcomes.
An enriching ceremony for all
Dr. Prajakta Talathi was asked to join the annual GBM of Deshastha Rugvedi Brahmin Community as the invited chief guest. People of all age groups participated in the event spontaneously from different parts of Mumbai and a few other cities and towns of Maharashtra . They were not disappointed as the charming doctor offered ideas for leading a stress free life and answered the questions of present participants regarding beauty and skin care.
Dr. Prajakta shared some good pieces of advice

Dr. Prajakta mentioned during her talking session that she believes stress to be one of the biggest culprits behind premature aging and hair fall. She stressed on the importance of leading a healthy and active lifestyle, eating nutritious low fat meals and consulting a dermatologist instead of taking the advice of quacks. She emphasized the need of breathing exercises and meditation for keeping stress at bay and stopping it from affecting and accelerating the skin aging process. She also said that keeping the skin cleansed and maintaining the right pH balance can help one in avoiding sudden acne breakouts. However, oily skin gets irritated at the slightest triggers and causes severe acne eruptions. It is always better to take help professional dermatologists as they will give one the best scientific remedies for combating acne and other skin issues.

Well deserved acknowledgement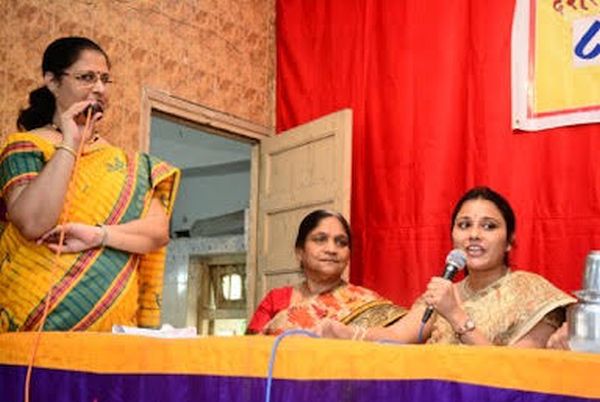 Dr. Prajakta was rewarded for her conscientious services in the skin care industry and her incessant endeavors to improve the present circumstances. She works hard to attend to each and every client personally and follows up their progress by keeping records. She has achieved MD degree in dermatology and also been awarded the honor of being a Diplomate of National Board. After getting these highest academic degrees she also took special trainings in the field of cosmetic dermatology and gained expertise in both skin care and cosmetology.
Before her husband founded SkinSpace, she worked in reputed institutions like Kaya Skin Clinics and Seven Hills Hospital. Her vast experience and acumen for innovation has turned her into a resourceful dermatologist, adept at offering amazing solutions for skin problems. At SkinSpace the clients can get a vast range of treatments like skin rejuvenation, acne treatment, botox, skin peels and fillers. Dr. Prajakta and Dr. Abhay Talathi are incorporating the latest treatments to update their offerings consistently for their growing clientele.